I have a friend who is a rock star of Las Vegas casino tables. He is a regular casino customer and he usually clears the pot. Other gamblers don't stand much chance playing against him. He has entered the world of online gambling recently, boosting with confidence only to end up bitterly disappointed and ripped off playing his favorite Texas Hold'em. "How is this possible?" I can hear you wonder. Well, it's quite simple, he plunged into an entirely new experience of online gambling without realizing that this lucrative gambling scene is governed by slightly different rules than the land-based casinos of Las Vegas or Atlantic City.
If you have the same problem with understanding how online gambling works and how to play online casino games to win some real money, I can offer you some answers that will clear out some things.
Get familiar with basic principles
First of all, you shouldn't rush into the first online casino you see and start gambling with real money because you can get scammed pretty easily. You should always do thorough research of the online real money casinos, to be sure that you've chosen the reliable and respectable place for gambling. Many red flags can indicate the casino's shadiness, and its aim at taking your money in unfair ways. You should avoid casinos that don't have a verified license.
Before you set out on your gambling adventure check out so-called Watchdog sites that make the lists of blacklisted casinos, you should stay away from. You can also check out the comments of other players that can offer valuable insight on the chosen casino's business practices.
You should always read the casino's terms and conditions before you engage yourself in playing the game. I know this idea sounds hideous, but this is for your own good. By doing this, you will avoid the cunning traps casino may set so that they can decline your payout request.
Learn everything you can about the payment methods
Most people decide to gamble online because they want to win some money and have fun doing it. Get familiar with the way you can get your winnings from the casino. Respectable casinos try to offer various payment methods to their gamblers. They can range from the most common like transferring money to your bank account and credit cards, to depositing money to your e-wallets or virtual credit cards. Once you get into studying this section of an online casino, you will notice that most of the online gambling sites offer more options for deposits than for withdrawals, to make a payout process more difficult for a player.
Find out what the house edge is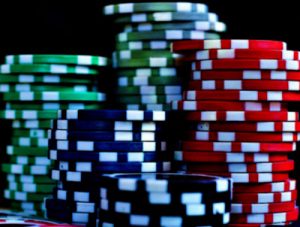 The main advantage of the online casinos is that you don't need to waste time looking for the games you want to play. The best online casinos offer an array of various games in their lobby. Games are usually divided into categories, but many gamblers rush to table games and online slots which are the among the most popular in online casinos.
Before you start placing bets in your favorite online game, you have to get familiar with the house edge every casino has. The house edge is an average percentage of players' balance that gets lost. In other words, all online casino games are programmed to give away a certain percentage of the wagered balance. It's counted for a game as a whole, not for a particular game round or even gaming session. Such percentage is hardwired into every game. Gamblers usually opt for a game of Blackjack or Video Poker games since they have the lowest house edge. On the other hand, if you love playing online slots, be sure to check what the house edge is because it can be considerable. The RTP or return to player rate is the opposite of the house edge, simply put it is the percentage of your winnings you will get in the end.
The RTP that is entirely acceptable ranges from 97 % to 91 %. If the casino offers games with the RTP below 80%, run away and don't turn back because it's a ripoff.
Choose the best gambling option for you
Online gambling scene is fiercely competitive. For this reason, the best online casinos tend to expand their offer and provide an unforgettable gambling experience to their customers on different platforms.
Mobile gambling
I am a  verified mobile phone addict so that  I will start with this option. Numerous online casinos that mean business have their apps available for both Android and IOS users. In this way, you can gamble on the go, whenever you like. The selection of games stays the same, and you are not required to make another account for your mobile casino app, just log into your existing account and start gambling via your favorite device.
Downloadable version
Almost every casino offers a version you can download on your computer. This can be quite profitable sometimes, especially if a casino offers you a bonus for downloading their app and using it. Even though this is usually a deposit bonus, meaning that you have to place some money to claim it, players always love to get prizes. The download process is quite simple. If you choose this option, you won't regret it because the graphics are more vivid and there are no pop-up ads to spoil the fun of gambling.
Instant play
The fastest way to get to the favorite game and start gambling for real money hoping to win big is to log in on the casino site. This option offers the full range of the games, which isn't always the case with the downloadable apps. Instant play is exciting because it provides players with live chat where you can talk to other players and share the impressions and experiences.
Some of you might wonder what's the story with my friend – the falling star of online gambling. Well after taking these simple steps, he was ready to conquer the online gambling scene. Today he dedicates plenty of time to mastering various skills that will help him make even more significant sums of money at online casinos.