This should be one of the main questions to ask when you try to choose the casino game or when you try to select the online casino you can trust.
Let's face it, the issue of trust is fundamental in the world of gambling. Every person who decided to gamble at an online casino is determined to win some money, even those who ended up at an online casino site just for fun. Therefore any attempt to abuse the player's trust would be counterproductive in the long run since players who were cheated once won't come back for more.
Every casino game, including slots, card games, table games, keno, bingo, and all others, are based on RNG (random number generator). It is a complicated program simulating certain natural processes, such as nuclear disintegration, and generating random sequences of numbers. The outcome of each game round in every casino game is based on these random numbers.
How RNG Works
RNG is entirely related to the mathematical algorithm that uses a sequence of astonishingly fast mathematical operations to make a random combination of numbers that stop the reels turning on a certain combination of symbols. The whole process starts with so-called "seed" and ends with getting a randomized set of symbols on slot reels. These combinations cannot be recorded or traced back so that the chance of someone attempting to "rig" the machine is literally non-existent. This fantastic software provides an equal chance for winning at online slots to every player. RNG is hardwired into every casino game but there is always a chance that someone found a way to meddle with it, which means that respectable casinos have to undergo serious inspections that check the fairness of their slot machines on a regular basis. If the results of this inspection prove that the slots aren't rigged and that the RNG works perfectly, the casino gets a certificate that guarantees safe and fair gambling to the players.
To sum up, if you land in an online casino and you don't find any of these certificates, this casino is, most likely, fraud and you are exposed to a huge risk by spinning reels there.
Some things to Be Aware Of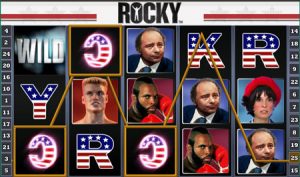 While the RNG takes care of fairness of the spins and vouches for slots validity, there is another thing that is equally important, called the house edge. The aim of every casino is not to give you the money: they are not about charity, after all. The aim of every casino is to make the house win. House edge, is a percentage of funds put in, that never comes out.  Payback percentage is opposite to the house edge, that is the percentage of winnings player will get. The usual payback percentage for slots ranges from 91 to 97%, and this percentage is related to the random display of combinations. However, many players have serious doubts when it comes to the reliability of these percentages.
The only way you can check if the casino truly pays you back the percentage stated is to play casino slots for real money continually for a while and keep records of your winnings and payouts. While you can regard this as a conspiracy theory of doubtful and maybe dissatisfied players, you should always take some time and learn what the long-term payback percentages are for your favorite slot. By "a while" we mean about a few hundred years. That's roughly a time you need to get more or less correct figures. To perform a valid RTP test, the testing agencies simulate thousands of game sessions, each of them being many billion spins long. You won't see the correct numbers for a shorter period of time, and so the only option for players is to trust the testing agencies.
For example, you can enter the game, bet a quarter and hit a multi-million jackpot. Does that mean that a slot always pays out a million times more than you put in? Quite unlikely. You can also enter a game and go for a max bet (which is usually up to $200 per spin), and lose several spins in a row. A sequence of, say, seven losing spins is very likely to occur, and through them, you can lose up to $1,400, but it doesn't mean that a slot doesn't pay out at all.
Another superstition that can cast a shadow on the fairness of slots is that after you hit the jackpot once, you won't stand any chances of hitting it again. People who support this theory believe that casinos rig the machine once the huge jackpot is won, to decrease the odds for winning the jackpot frequently. This is another casino story that doesn't hold water, and that has been proven to be false by numerous cases of hitting the jackpot frequently on a single slot machine.
What is Weighting and How It Works
The old-fashioned slot machines usually offered equal odds that each symbol would appear on the reels. The "stops" present the images that slot reels stop on. An average number of stops in a land-based slot machine is ten per reel.
However this number increased significantly in the online version of a slot game, and it ranges from 30 to 50 stops per reel. The larger number of slots increases the probability of hitting huge jackpots. Since software governs online slots, the odds of landing a winning combination can be distorted by a weighting system. This system determines the probability of a specific stop to appear on reels. For example, an ordinary symbol may appear on the reel once in five spins, while a scatter or a wild symbol that brings generous prizes and bonuses may land once in every twenty spins. In this way, a casino can offer an incredible jackpot of $1 million and rest assured that they will break even in the long run. This situation is a win-win for both casino and players, casinos don't lose money, and players expect to win big.